MC Hammer was popularly known for his " U Can't Touch This " dance tune but unfortunately he had no luck with his fortune. The singer has lost his £20million fortune and racked up a colossal £9million debt after he employed an army of 200 staff in his '90s heyday. Probably a lot of house work needed to be done in his mansion. His employees cost him £4.7million in wages every year and included a 40-strong entourage who followed him everywhere.
He spent further millions on upkeep for his mansion in Fremont, California, which housed a recording studio, garage for his 17 cars, 33-seat theatre, baseball diamond, tennis courts and a swimming pool shaped like his trademark puffy trousers. The entrance to his palace boasted gold gates decorated with the message Hammer Time.
But the rapper's lifestyle couldn't be maintained and after six years of living like a king, Hammer, now 53, sold the pad for £3million – a fraction of what he originally paid. After a pricey copyright court case and initiatives such as launching his own range of dolls Hammer filed for bankruptcy in 1996.
Hammer's Mansion Before Sale
To seek redemption he turned to God, became a preacher and stressed the 'MC' of his name stood for 'Man Of Christ'. His odd riches-to-rags story featured on Channel 5 documentary Bankrupt & Broke: When Celebs Go Bust, aired on Friday.
Hammer also spent cash defending himself against the accusation of infringement of copyright over his hit U Can't Touch This. The case was settled out of court and claimant Rick James was then credited as co-composer of the track, which helped shift 18 million copies of the album Please Hammer, Don't Hurt 'Em.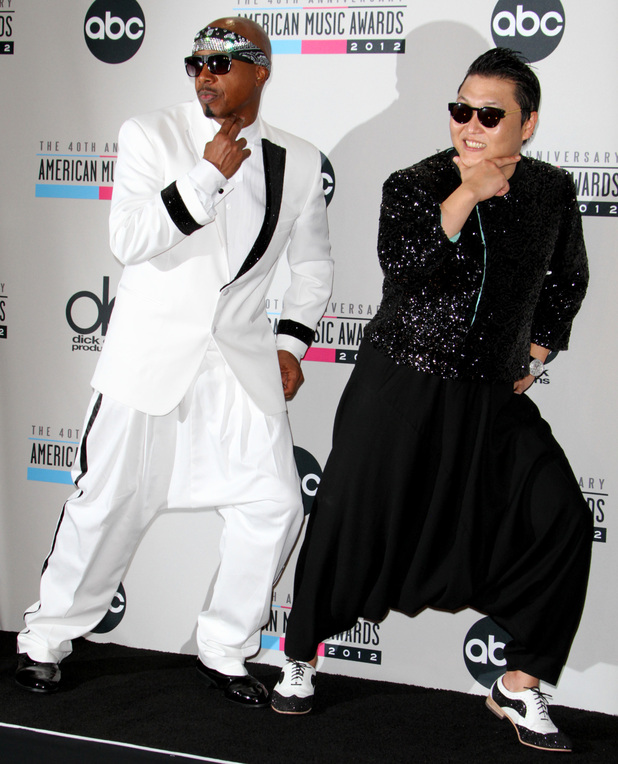 Hammer got involved in business ventures again in 2011 – when he tried to launch his own version of Google called Wiredoo, which had the slogan 'Search once and see what's related'. The same year Hammer claimed he had paid back the taxman following reports he still owed £500,000.
Since his fall, Hammer has performed with Gangnam Style's Psy and is said to have teamed up with Kanye West.