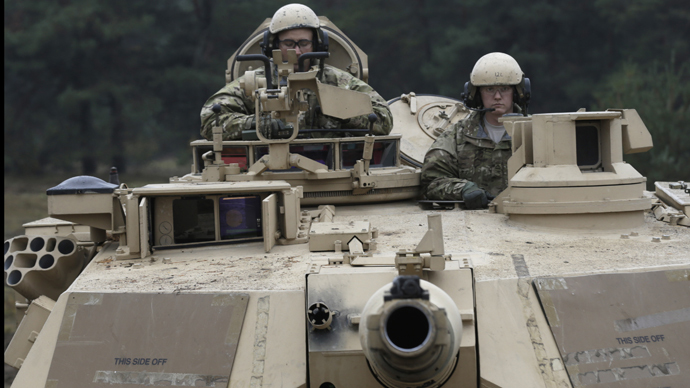 According to US military predictions Russia could overrun Eastern Europe in just three days because NATO has been caught napping by Vladimir Putin and would be outgunned. Testing every possible scenario in a series of wargames, a US military think tank has concluded it would take Russia between 36 and 60 hours to push its 27 heavily-armored battalions past NATO's lightweight 12 to occupy the Baltic States.
Most likely, the study found, Russia would start by launching a two-pronged attack across the Latvian border, sending heavily-armed battalions in from the north and the south. These battalions would push past the light-weight Latvian and NATO battalions before uniting to take the capital of Riga.
Once secured, the remaining part of Russia's 27 maneuver battalions would cross the Narva reservoir into Estonia to take the ethnic Russian north-east before heading to Tallinn, the capital. NATO's only hope would be to concentrate its forces in Tallinn and Riga while stationing some delays along the main routes.
However, the report warns, NATO's ground forces are no match for Russia's. They do not have any battle tanks; all of Russia's do. 'The outcome was, bluntly, a disaster for NATO,' the report concludes.
The study, carried out between 2014 and 2015, suggested even a combination of US and Baltic troops combined with US airstrikes would not be able to prevent Russia advancing. 'The games' findings are unambiguous: As currently postured, NATO cannot successfully defend the territory of its most exposed members,' the report said.
'Such a rapid defeat would leave NATO with a limited number of options, all bad.' The study suggested that airpower and artillery backed up with around seven brigades - three of them heavily armored - in the Baltic area would be enough to 'prevent the rapid overrun of the Baltic states.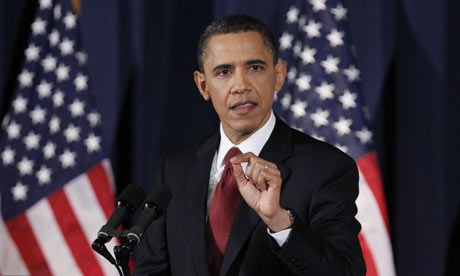 The report emerged a day after the Obama administration said it will propose quadrupling what it spends on its troops and training in Europe, as part of the U.S. military's accelerating effort to deter Russia. President Barack Obama, in his final budget request to Congress, will ask for $3.4billion — up from $789million for the current budget year — for what the Pentagon calls its European Reassurance Initiative, which was announced in 2014 in response to Russia's annexation of Crimea and incursion into eastern Ukraine.
Defense Secretary Ash Carter, giving an overview of the administration's proposed 2017 defense budget of $582.7billion, described Russia as a growing challenge for the United States. He said the U.S. was taking a 'strong and balanced approach' to deterring its former Cold War foe.
'We haven't had to worry about this for 25 years, and while I wish it were otherwise, now we do,' Carter said in a speech to the Economic Club of Washington. Obama, warning that Russia had taken an 'aggressive posture' near NATO countries, called it a 'challenging and important time' for the alliance, whose members in Europe are increasingly concerned about Russia's intentions after its incursions in Ukraine.

He said the U.S. had taken decisive steps to bolster NATO since the start of Russia's actions in Ukraine, but that it hadn't been enough. 'It is clear that the United States and our allies must do more to advance our common defense in support of a Europe that is whole, free, and at peace,' Obama said.
NATO's top civilian official, Secretary General Jens Stoltenberg, issued a statement applauding Carter's proposed increase in spending in Europe.
'This is a clear sign of the enduring commitment by the United States to European security,' he said. 'It will be a timely and significant contribution to NATO's deterrence, and collective defense.'
Michal Baranowski, head of the Warsaw office of the German Marshall Fund of the United States, a think tank, said the increased spending was a positive development and would be a 'key ingredient' for success at a NATO summit to be attended by allied heads of government in July in the Polish capital.
'I think it's great news for Poland, the region and NATO as a whole — the extra investment will make NATO's flank safer by more effectively deterring Russia. It's also an important sign of U.S. leadership that is badly needed at NATO,' Baranowski said in an interview.
Source: Mail Online