Disney star Miley Cyrus is calling out presidential front-runner Donald Trump for his 'sexist' comments about women. She lashed out at the billionaire businessman on Instagram Friday when she shared a now famous meme featuring his wife, Melania Trump, and an unflattering photo of Ted Cruz's wife Heidi juxtaposed.
'Trump can't stop won't stop saying stupid a** sexist s***!!!! Comparing two women! Are you f****** kidding! We will not allow you to destroy everything we have overcome as women! I feel as though we are stronger than ever as a unit,' the 23-year-old singer wrote in the post referring to Trump's tweet about Ted Cruz's wife.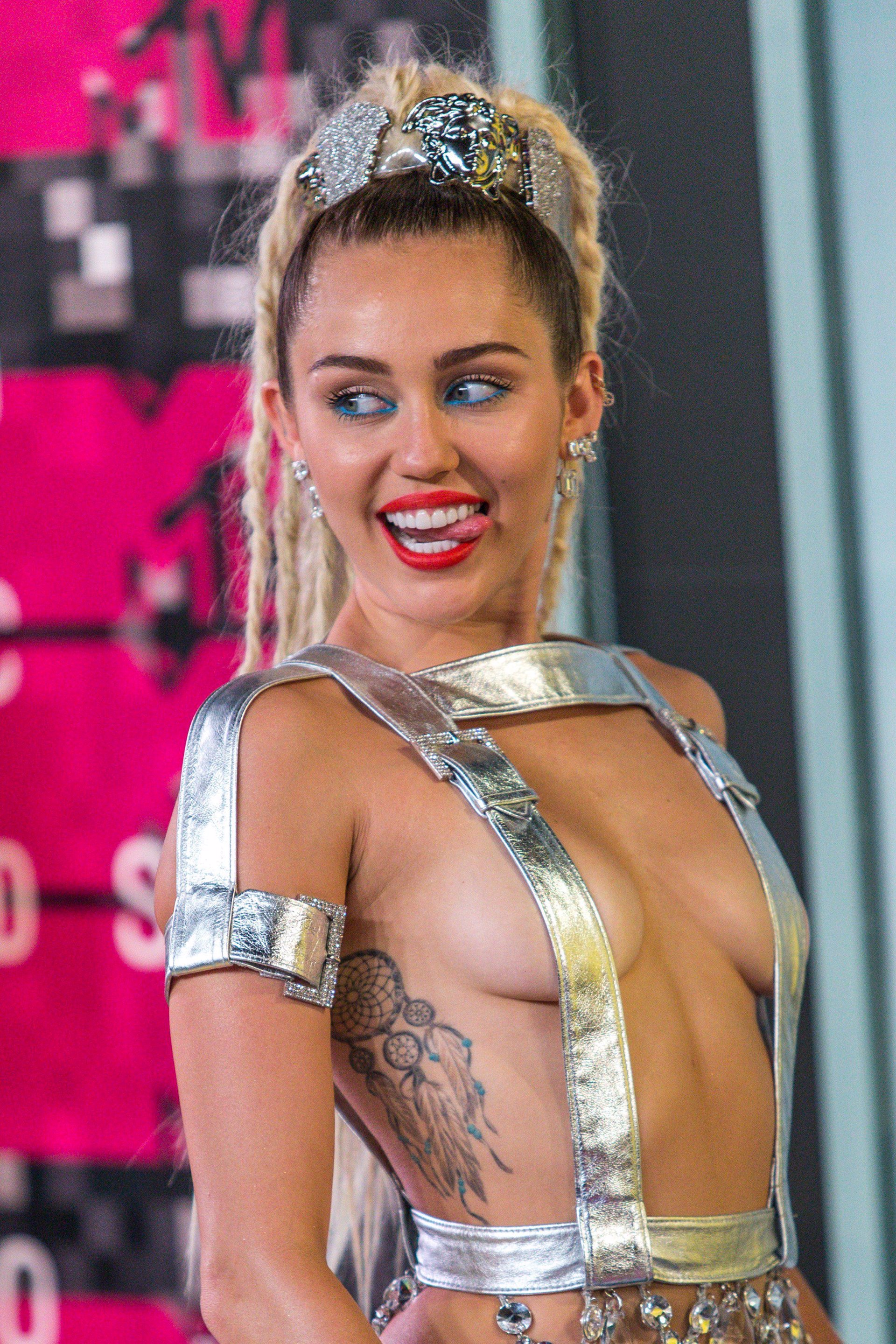 'We have an understanding and respect for one another (more than trump can say about anyone, his fellow candidates, other races and religions , other public figures , just HUMAN BEINGS in general, and of course animals!
'Check out his family hunting photos!!!!) it's absolute insanity that this has gone on this long and far! Wake me up from this nightmare someone PLEASE!' This isn't the first time the former Disney star has shared her opinion about the real estate mogul. Earlier in March, Cyrus said that Trump is 'a f***** nightmare' in another Instagram post.