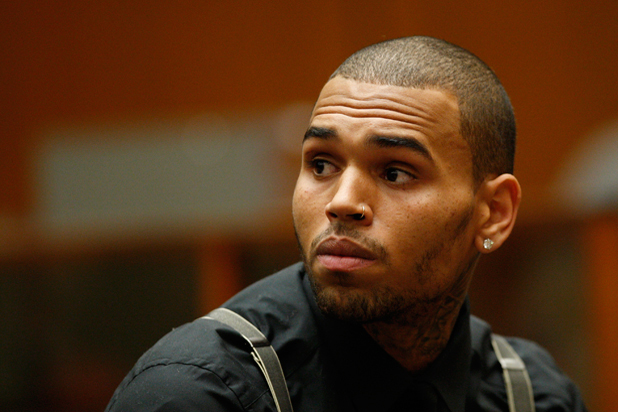 Chris Brown has been refused an entry visa to Japan following an ongoing investigation in Los Angeles. The decision follows Chris's alleged threat to a woman – Baylee Curran -at his house with a gun in August.
The 27-year old had no choice than to postpone two shows in the capital Tokyo next week after officials denied his working visa application. A statement on the ticket retailer's website confirmed the shows have been postponed due to a "logistical visa issue" before advising fans to obtain refunds.
According to TMZ report, a Japanese consulate official revealed the country has a "low tolerance" when it comes to admitting visitors with a criminal background and open cases.
TMZ also reported that child services have paid the star a visit at his home in Los Angeles to check on his two-year-old daughter Royalty's well-being.
The pop star has insisted he is innocent and maintained "the truth" about Curran's allegations against him will come out eventually. He said recently: "I cannot wait till the truth comes to light about this incident and this situation.
"You know, because my character's been defaced and who I am as a person and [my] integrity.
"I'm glad all my real supporters know me, and know the truth and see the truth."