Philippines President – dubbed The Punisher for his take-no-prisoners attitude – blasted the EU over their criticism on his bloody war on drugs. It's had been reported that Duterte has overseen 3,000 drug deaths after his election victory on a vow to purge the country of criminals.
Now EU officials have urged the merciless president to put an "end to the current wave of extrajudicial executions and killings" and respect humans rights. Little did they know that, Duterte doesn't take kindly to criticism, slamming them with a four letter word before accusing them of hypocrisy.
While speaking to government officials in Davao, he reportedly said: "I read the condemnation of the EU against me. I will tell them, 'f*** you.' You're doing it in atonement for your sins." "Who did I kill? Assuming that it's true? 1,700? How many have they killed?"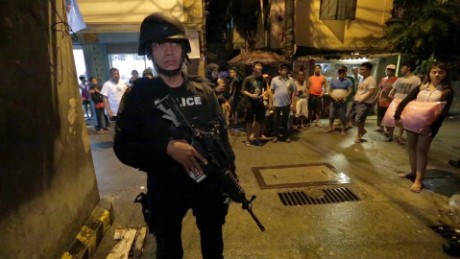 His response came after the European Parliament expressed its concern over the high number of killings during antidrug police operations. And it's not the first time for such ouburst, Earlier this month he sparked controversy after calling US president Barack Obama a "son of a whore".
He once vowed to eat jihadists alive with salt and vinegar.The president of the Philippines told his people in a speech in great detail exactly what he wanted to do to jihadi terrorists. He said: "If I have to face them, you know I can eat humans. I will really open up your body. Just give me vinegar and salt, and I will eat you.
"That's true. If you annoy me to the fullest I will eat you alive. Raw. "Go ahead. Set off bombs. Time will come when I will eat you in front of the people. I will devour you and if I have to, erase you."