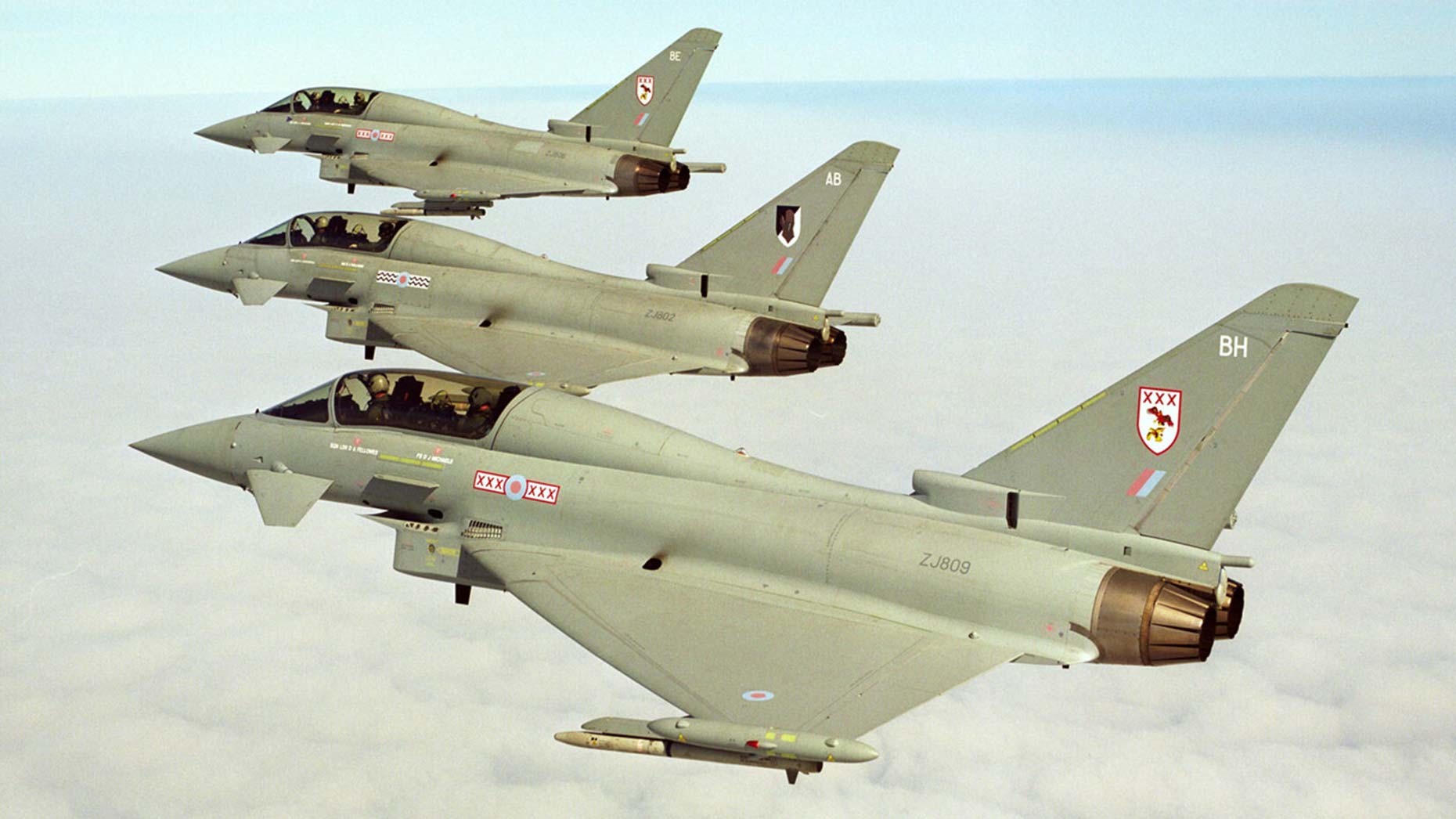 UK Royal Airforce will for the first time participate in a joint aerial military exercise with South Korea and the US in November. The exercise dubbed "Invincible Shield" will include four RAF Eurofighter Typhoon combat jets, Voyager tanker aircraft and C-17 Globemaster transport aircraft.
According to Yonhap News Agency, A South Korean Air Force spokesman said the move was to prepare for "conflict breaking out on the Korean Peninsula". But this has been denied by RAF, saying the operation is not training for an attack on "any other nation in the region".
The joint exercise is designed to reinforce the UK's relationship with the US and South Korea, and to share knowledge and best practices.
The US is sending F-16 fighters to join South Korean F-15K and KF-16 aircraft. A South Korean air force spokesman said: "The Invincible Shield drill is aimed at improving the allies' capabilities to attack an enemy's major military and leadership facilities, but also to intercept incoming aerial foes.
"Through the exercise, the three countries will be able to bolster the interoperability of their military arsenals and joint operational capabilities in the event of conflict breaking out on the Korean Peninsula."
Daily Star Online also reported a RAF spokesman saying: "The Exercise being held between RoK, UK and US is not designed to train for any specific operations against any other nation in the region but rather is purely an exercise designed for international engagement to reinforce our relationships with partners, interoperability training and sharing of knowledge and best practice."