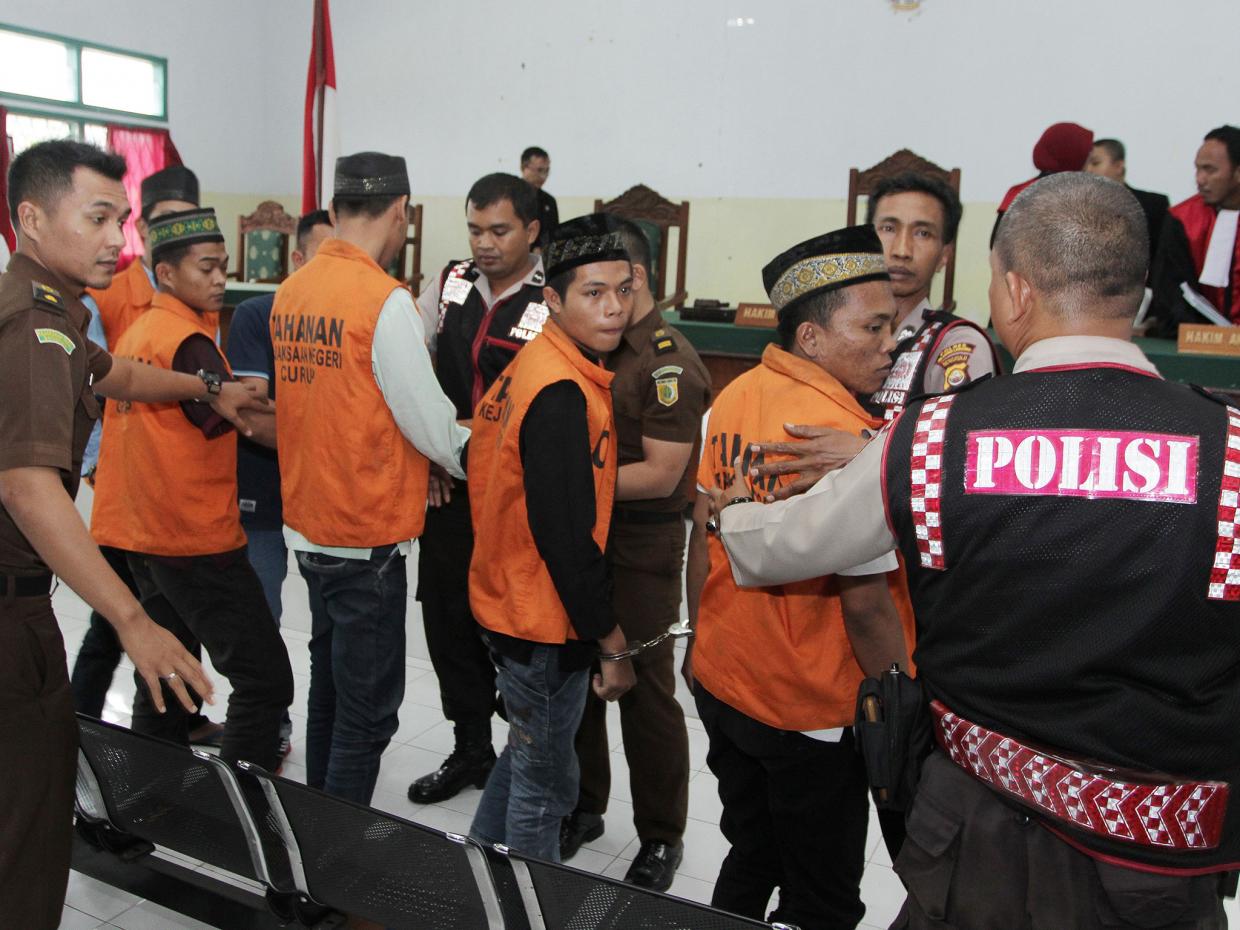 The Government of Indonesia has passed tough laws after a crackdown following the gruesome rape and killing of a schoolgirl, identified only as Yuyun, in Sumatra who was kidnapped by a group of men and boys in May.
Paedophile in the country will now be chemically castrated or executed following the brutal gang rape and murder of a 14-year-girl. This hard line ruling only relates to repeat offenders and family abusers and includes 10 to 20 years jail sentences but courts can also order chemical castrations and tagging with microchips.
Yuyun's brutalised body was found tied up and dumped, two days after she was kidnapped, in a rubber plantation. Seven teenage boys, aged 16 and 17, were jailed for their involvement in the barbaric crime.
However, Indonesia is the first south east Asian country to use chemical castration. It involves reducing a person's libido or sex drive through use of drugs and not surgery.
Arist Merdeka Sirait, chairman of the National Commission for Child Protection, welcomed the new laws. According to The Australian, Arist Merdeka Sirait, who is also the chairman of the National Commission for Child Protection said: "Finally those who have fallen victim will get to see their abusers justly punished and those who could be future ­victims are finally protected."
Also Indonesia's Minister for Women Empowerment and Child Protection, said the government was "praying" the new punishments would have the "desired effect." "Now we have the harshest punishments: the death penalty, life in prison, chemical castration, the public naming of perpetrators and the electronic chip.